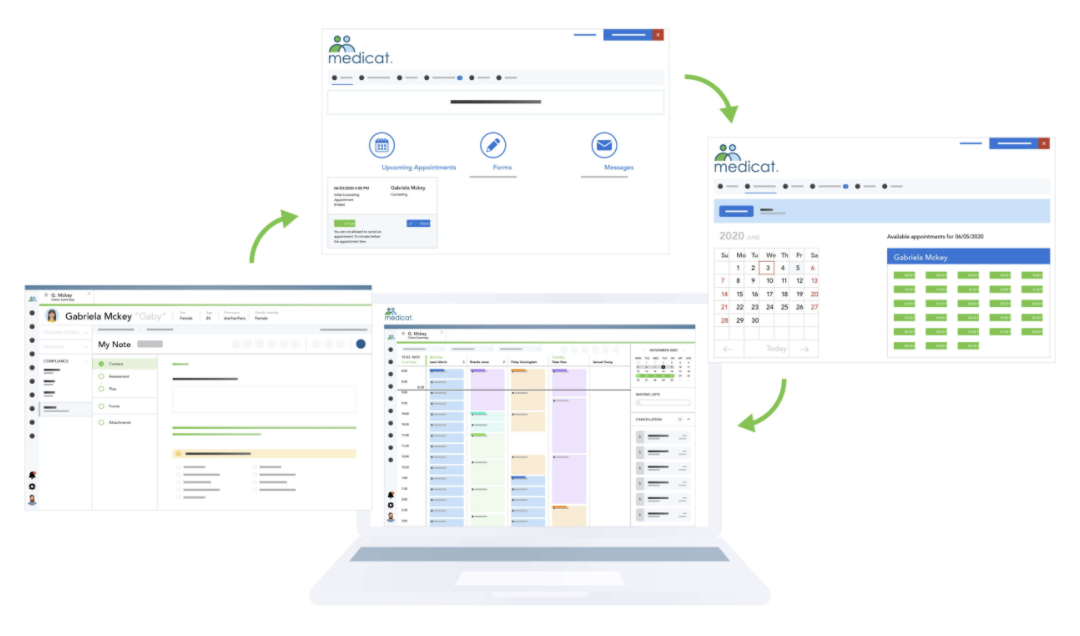 Product Sheet Download
Medicat One Counseling
Welcome to a brighter future for Mental & Behavioral Health Management
Imagine providing even better care with leading-edge technology that saves you time, streamlines processes, and delivers quality data. Introducing Medicat One Counseling, a revolutionary counseling software solution that empowers you to manage your entire clinical workflow with one seamless high-tech tool.
Medicat One Counseling unites scheduling, charting, billing, and reporting like never before. In a single secure, web-based system we've created a world-class solution to make the future of counseling easier, more efficient, and more impactful.
Submit the form to download the product sheet.